Message from the Dean
Professor Norio Kambayashi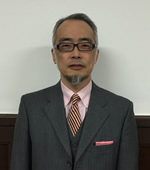 The origins of the Kobe University Graduate School of Business Administration go back to Kobe Commercial High School, founded in 1902. It began to have a class under the title of "Business Administration" in 1926. The school upgraded in 1929 and became Kobe Commercial College. When Kobe University was established as a result of an education system reform in 1949, it became the first school of business administration in Japan. The stone monument erected in the front yard of the main building in Rokkodai campus commemorates this history with the inscription, "Our country's study of business administration began here."
At this research and education center for business administration, in a spirit of "freedom, sincerity, and cooperation," we have endeavored to integrate theory with practice since its foundation. Under this idea, we have plowed our research findings back into society and have launched many graduates into excellent business and academic careers. With approximately 60 full and associate professors engaged in advanced research in a wide range of fields including management, accounting, and commerce, we continue to grow as a world-class global research and education center for business administration.
The Graduate School of Business Administration incudes three basic courses: the Ph.D. course develops world-class researchers who are leaders in the field of business administration, the MBA course trains business leaders, and the undergraduate course produces talented business persons who will drive the business community in the future. For all undergraduate, Ph.D. and MBA students, we run international education programs called "Kobe International Business Education and Research (KIBER)," the "Strategic Entrepreneurship and Sustainability Alliance Management Initiatives (SESAMI)" and "Reciprocal Study Tour (RST)" respectively to promote business administration studies at the global level. Our undergraduate course also focuses on developing highly qualified professionals, such as certified public accountants while opening the excellent program where students can learn the cores of business administration in a well-organized small class.
The Graduate School of Business Administration's great strength is that you can experience a world-class business administration education while in Kobe. What's more, it can be the start of a lifelong education; you are welcome to return for the MBA program after finishing your undergraduate degree and getting a job, or to start your Ph.D. in a period of full-time employment. Furthermore, we provide various kinds of opportunities the graduates can become acquainted of frontiers of business research. The research results and education resources produced by the Graduate School of Business Administration are always available to our graduates, irrespective of whether they return for higher studies.
In addition to being an enriching and relaxed environment for students, our Graduate School of Business Administration's centrally located main building and campus will always be a second home, welcoming you back to Kobe. We would like to have you join our path breaking program for the study of business administration at Rokkodai: the Research and Education Center for Business Administration.
April 1, 2018