Doctor of Business Administration
(Kobe University)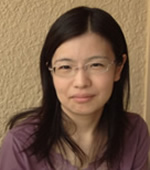 Title
Associate Professor of Business Economics
Specialized Fields
Economics of organization, Public utilities
Fields of Interest
CSR, organizational slack, and performance; governance and efficiency in public utilities
Current Research
"The Effect of Public Involvement on Firm Inefficiency: Evidence using Japanese Private Firms", Review of Managerial Science, 4(3), 217-258, Springer, Nov.2010.
"Does Environmental Investment Really Contribute to Firm Performance? An Empirical Analysis Using Japanese Firms", Eurasian Business Review, 1(2), 91-111, Eurasia Business and Economic Society, Oct.2011.
"The Bidirectional Relationship between CSR Activities and Economic Performance: Analysis Using a Simultaneous Equations Model", 『信州大学スタッフペーパーシリーズ』, 12-01, 2012
"Managerial Incentive, Organizational Slack, and Performance: Empirical Analysis of Japanese Firms' Behavior(with T.Mizutani), Journal of Management and Governance, Published online, DOI 10.1007/s10997-012-9226-5, Springer, 2012.
"The Difference between Observed Level and Theoretically Possible Level of CSR Investments: Analysis of SCR Slack Using Stochastic Frontier Model", 『信州大学スタッフペーパーシリーズ』, 13-01, 2013
"The Impact of Shareholders' Types on Corporate Social Responsibility: Evidence from Japanese firms, Journal of Global Responsibility, 4(1), 113-130, Emerald, 2013.